Tattoo Making Price in Jaipur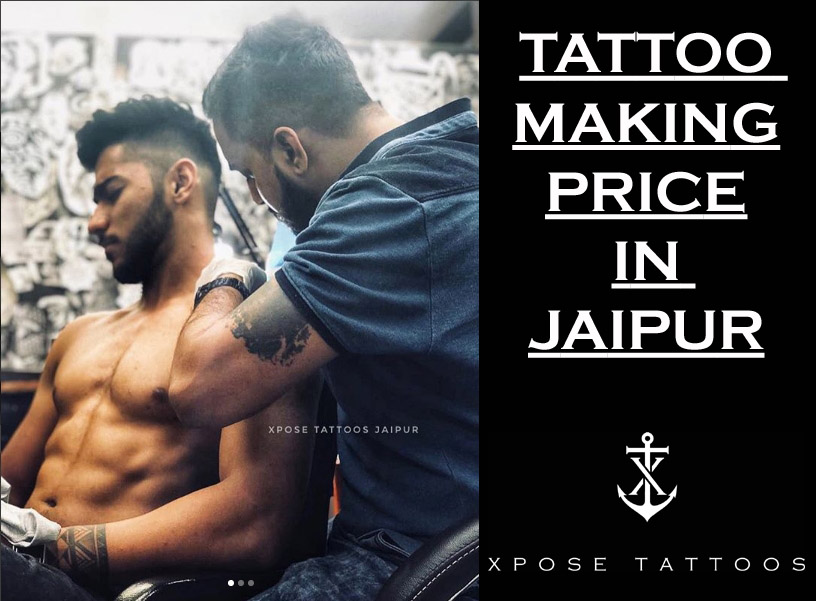 The first time someone thinks about getting a Tattoo, a thousand questions run through their mind – "Is it safe? What will I get? From where will I get? How much would it cost me? Will it pain?" etc.
The very first thing to do when you get this thought is to find out everything about TATTOOS, how they are made, how much do they pain, etc.
Then you think about your design.
Always start by thinking about what you really believe in. For example, if you believe in yourself, or you believe in a particular quote from a movie, you could either get an animal tattoo showcasing your personality, or just get the quote written.
If you still don't have any idea about the Design or you are still skeptical about it then you can always walk-in the studio and discuss with your artist. Most of the Tattoo Artists Have their Tattoo Design wish list, you can always select from the wish list.
After deciding your TATTOO DESIGN, you have to decide the placement for your tattoo. Where you want, why you want it there.A placement should be such that the Tattoo Design must fit on the body part where its made.
Decide size of your Tattoo, keep your budget in mind, most Tattoo Artists charge on the basis of the size of the tattoo.You can get a deal from your Artist if it is a big size Tattoo.
Tattoo Making Price in Jaipur
After getting done with the design and placement, you now do your research and find out the Best Tattoo Artist in your area. You will find hundreds of road-side tattoo shops offering a cheap price for your tattoo and in-turn delivering cheap work. Beware of such studios because in tattoos "You Get What You Pay For".
If you are still confused and in a mess and cannot decide what you really want to get, but you are adamant that you want a tattoo, you can always consult your artist, he will patiently listen to you and help you out.
Trust your tattoo artist. Listen to his instructions and advice carefully.
Be confident and walk into the Tattoo Studio. Think twice. And don't regret.
You can read all about Preparation before getting a Tattoo and After- care procedures on Internet
It's the Art for your Soul!!!
Tattoo Making Price in Jaipur
Share